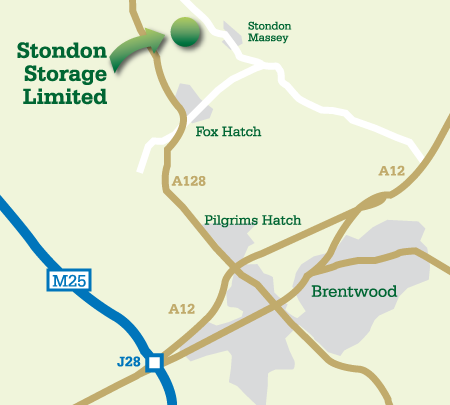 Contact us
Stondon Storage Limited
Willow Tree Farm, Chivers Road, Stondon Massey Essex CM15 0LJ
Tel (office): 01277 823423
Mobile (office): 07367 345117
Out of hours: 07971 098589
Email: [email protected]
Winter Opening times 2023
From September 11th 09.00 to 18.00 hrs
From September 25th 09.00 to 17.00 hrs
From October 16th 09.00 to 16.00 hrs
From October 30th 09.30 to 15.00 hrs

Closed; Christmas Eve, Christmas Day, Boxing Day, New Year's Eve, and New Year's Day.
Site Open
Everyday times as above
Closed Wednesday.
Office Open
Everyday 09.00 to 17.00hrs
Closed Wednesday.